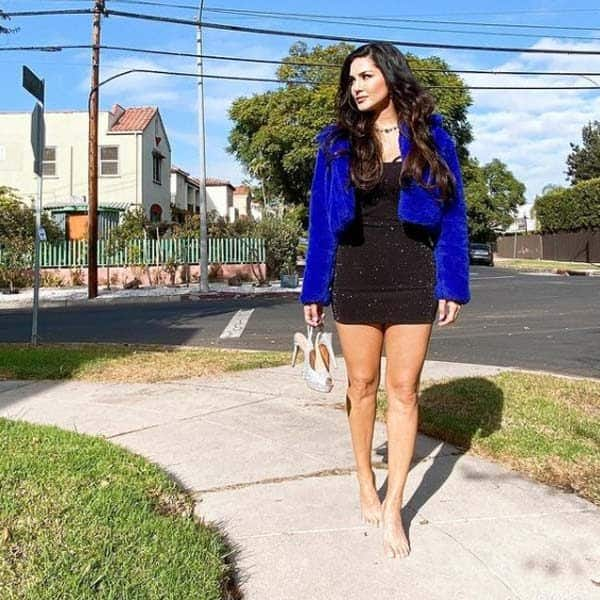 In the new social media post of Bollywood actress Sunny Leone, her fans got to see a new style of her. Recently, the actress shared a picture of her on Instagram. In which the actress can be seen in a shiny short black dress. In this photo shared on Instagram Sunny Leone She looks very beautiful. Sunny Leone carries a black dress with a bright blue jacket. Also, the actress has kept her hair open and is holding high heels in her hands.
While sharing this picture, the actress is smiling at the other side of the camera. Sharing this very cute picture, Sunny Leone wrote, captioning, "Going to work? Going to buy groceries? Or just going for a walk? Hmmmmm …" You can see this picture shared by Sunny Leone below.
Sunny Leone remains active on social media
From time to time, actress Sunny keeps herself connected with her fans through social media and keeps her engaged with her personal life.
Sunny Leone has recently returned from America
Let me tell you that Sunny Leone was living in her Los Angeles home in the US for the last six months. In the early times of the corona virus epidemic, she felt that during this time, she would be safer with children in America than in India. After this, Sunny Leone has made a comeback in Mumbai shortly before. The actress has also started her work as soon as she returns here, although she has not made any disclosure about which project she is shooting.