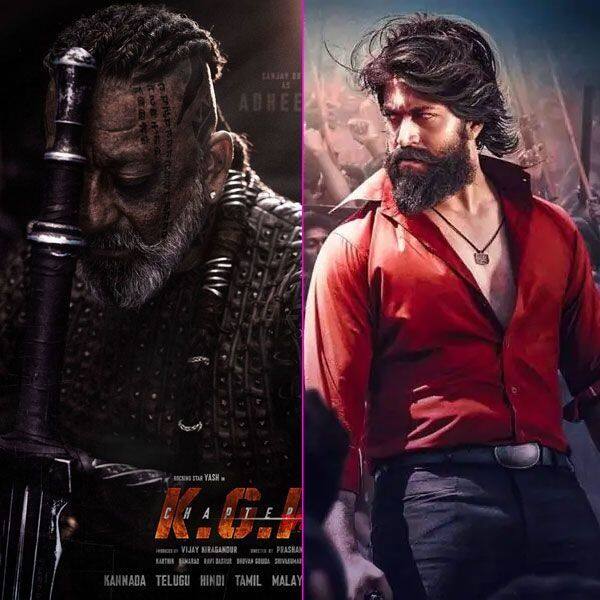 South Superstar Yash's upcoming film 'KGF: Chapter 2' is not getting any less inside the audience. There were reports that the film will be released on its scheduled date. However, due to increasing cases of corona virus, its shoot was stopped midway. But now it is being told that the film's lead actor Sanjay Dutt has flown to Hyderabad to complete the shooting of his part. Earlier, when the makers revealed that Sanjay Dutt was suffering from cancer, the makers revealed that parts of the actor were left to shoot.
No official announcement has yet been made about Sanjay Dutt's involvement in shooting, but there is a buzz on the media that he has flown to Hyderabad. The actor himself confirmed during an interview that he will be a part of the set in November. On Sanjay Dutt's birthday, the makers shared the actor's first look with the film. After seeing the look of Sanjay Dutt, there was a panic on social media. Meanwhile, on the birthday of Srinidhi Shetty and Raveena Tandon, the makers shared their look related to the film.
Talking about his role in the film, Sanjay Dutt had said, 'Adhira's character is very powerful. If you watched Avengers, then you would know Thanos. Adhira is also like him. He is a very cautious character with a dangerous get-up. And this is the zone I was looking for.
Directed by Prashanth Neel, the film will see Yash and Srinidhi Shetty romancing onscreen once. Apart from Raveena Tandon and Sanjay Dutt, Prakash Raj will also be seen in an important role in the film.