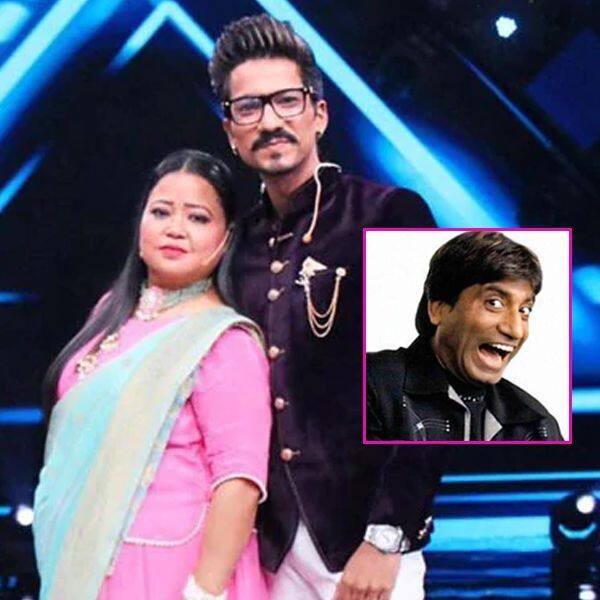 Comedy Queen Bharti Singh and her husband Harsh Limbachiyaa Was arrested by NCB. The NCB raided Bharti Singh's house after the drug case surfaced. During the raids, the NCB has recovered ganja from the house of Bharti Singh and Harsh Limbachiya. After this news came out, there has been a panic in the TV world. TV stars have been commenting on these incidents since the past. Meanwhile, TV's famous comedian Raju Srivastava has tightened the Bharti Singh case.
Talking to TV news channel Aaj Tak Raju Srivastav Told, 'This news was very shocking to me. I still cannot believe that Bharti Singh's name has come up in the drug case. Do not know what is happening in the TV and Bollywood world. Why do people act like this? Earlier I thought that the names of Bharti Singh and Harsh Limbachiya are being taken to divert the investigation, but both of them have confessed to taking drugs. I have heard that the ganja has been recovered from his house.
Further Raju Srivastava taunted Bharti Singh and said, 'What was the need to take drugs. Does it hurt to do comedy without drugs? I have worked a lot with Bharti Singh. I went to her wedding too. There both of them were doing heavy dance and comedy, but I never noticed these things. It did not come to my mind that where has such energy come from these people. Now it is understood that these people never get tired due to taking drugs. '
Raju Srivastava said, 'I am deeply saddened by this incident. Not all people take drugs, but for the past few times, many stars have been dragged into this case. I do not support those who take drugs. We did not know this about our fellow artists taking drugs. All these people together are making the industry dirty.