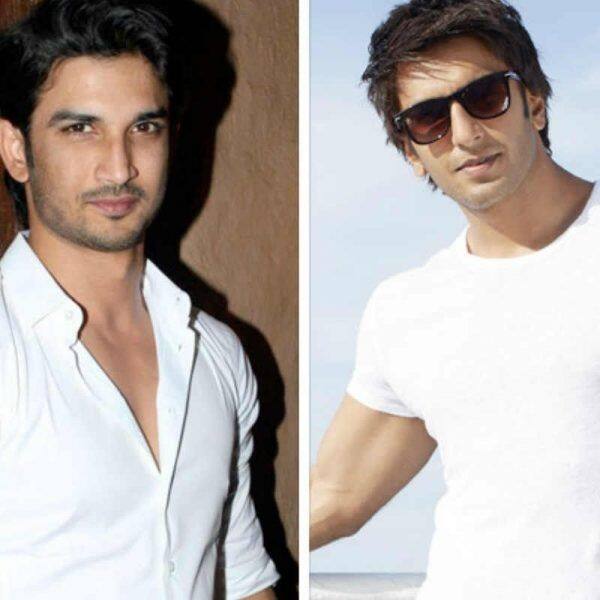 Late bollywood actor Sushant Singh Rajput Fans are dissatisfied with a television advertisement in which Ranveer Singh is seen making fun of Sushant Singh Rajput. Sushant's fans, who have been protesting for the last few days, have started trending 'Ranveer Singh is Joker' on Saturday. Sushant's fans feel that Ranveer is seeking publicity through his commercial long after the death of the late actor.
Ranveer Singh Commenting on, one user wrote, "The hashtag Ranveer Singh is Joker. This clown and his gang will never forget the plans to snatch films from our beloved Sushant. We will assure you and Bollywood that we will be more than ever Will keep making you feel bad. You can't forget their smile even if you want to. "
So the other user wrote in the comment, 'Sushant Singh Rajput has never given respect to Karan Johar.' You can see below the posts by fans of Sushant Singh Rajput:
Sushant never sold integrity to KARAN JOHAR.

Proud Man.

— Arnab Goswami (@ArnabFanclub7) November 21, 2020
Look at msgs in T-shirt

It says it all.. They can't even match 1% of SSR intelligence#RanveerIsJoker#Impose302InSSRCase pic.twitter.com/3UEkPd4mKS

– Nitika Singh? (@itsNitikaSingh) November 21, 2020
Went to buy a speaker today! The salesgirl insisted I buy @JBLaudio. But then I saw @RanveerOfficial as its brand ambassador. I told the girl I'm not buying anything endorsed by this 3rd grade scum! Got a Phillips one finally. #RanveerIsJoker @saketjaiswal_sj @ smitaparikh2

— Rolls Roy (@Tinniz1) November 21, 2020
What kind of culture or msg they are delivering to Nation through ads ?

Shame on such people who can't respect women.. Later they only give blah blah lectures on wrong doings with girl happening in India

Double Standards
Dual face people#RanveerIsJoker#CBIFastTrackSSRCase pic.twitter.com/7GGqgnYCL7

– Nitika Singh? (@itsNitikaSingh) November 21, 2020
I am #sorryBabu.
This joker don't know crap about science ?? aya bada photon ke baare main advertisement krne.#RanveerIsJoker @Jvlmk @ScrewNepotism @Tweetycutie18 @varunkapurz @vstand4justice @zayniesgal @ SaraSushant2020 pic.twitter.com/2URwz0VkAW

— Sensei Bruce. (@SenseiBruce11) November 21, 2020
Ranveer Singh is seen promoting a chips in a television advertisement. Along with this, Ranvir has used words like Mars, Phantom, Alien in Ed. Sushant was keenly interested in space and science. Fans of the late actor are watching this advertisement by associating with them and taking their anger out fiercely on Ranveer Singh.
Although the Chips brand had recently issued a statement that Ranveer Singh's ed has nothing to do with the death of Sushant Singh Rajput, but still the anger of Sushant's fans is not calming. Tell us what you want to think about this whole issue by commenting.