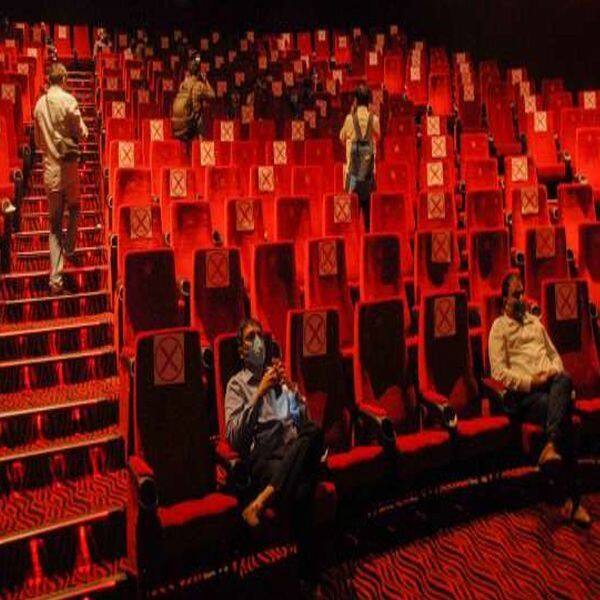 Ever since the Central Government opened theaters under 'Unlock 5', some new films including Hollywood films have been released on the big screen. However, none of them fared well at the box office. Film trade analyst says that neither Hollywood movies nor Bollywood releases will help bring back theaters to the same crowd. Right now the box office needs a well marketed film that can run all over the country full of big stars.
After the Kovid-19 lockdown, the first film 'Suraj Pe Mangal Bhari' was released on Diwali Weekend. Adorned with stars like Manoj Bajpayee, Diljit Dosanjh and Fatima Sana Shaikh, the film received good support from the film industry but still the film could not excite the audience much. According to the trade source, 'This comedy film has not been able to earn even a crore at the box office since its release on 15 November. Other films released at the same time were the Massey Williams starrer 'The New Mutants' which was released on 30 October in India. This was followed by the Robert De Niro starrer comedy drama 'The War with Grandpa' on 13 November. Some more such films came but according to trade analyst Girish Johar, the performance of all these films was very low.
Johar told news agency IANS, 'Either the audience is not coming to theaters due to fear or maybe they have not found the content worth taking. Even Hollywood films have not fared well. ' Kunal Sahni, Senior Vice President, Carnival Cinema, said, "Suraj Pe Mangal Bhari has outperformed Hollywood films. We have seen a slight increase in footfalls. First the youth came and now the family members are also coming. The number is still low but it is increasing gradually.
He said, 'There should be good content with good marketing, only then the crowd will come back. It is expected that Bollywood films with stars like '83' and 'Suryavanshi' might be able to bring people out of their homes. Jauhar said, 'I think mentally everyone is waiting for January. I think there will be a fluctuation in activities till then. But an Indian film that can run across the country will change everything.