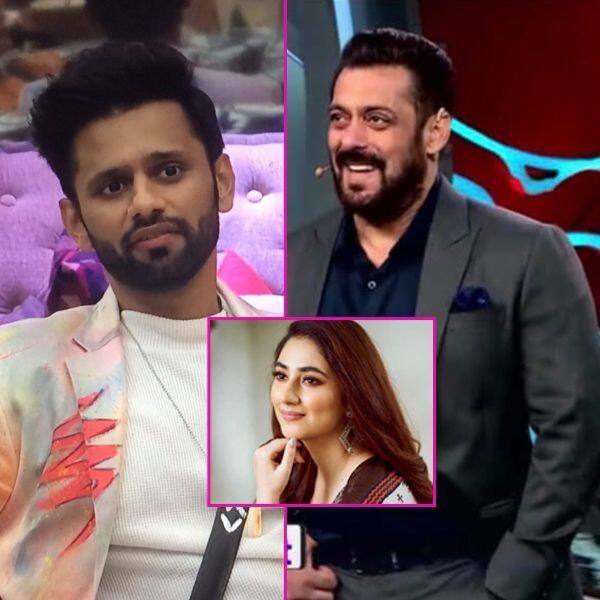 Singer Rahul Vaidya, who was seen in 'Bigg Boss 14' a week ago, Girlfriend Disha Parmar Proposed for marriage. Rahul Vaidya rocked the social media world by proposing Disha Parmar on National TV. Since that day, Rahul Vaidya is very desperate to talk to Disha Parmar. That is when Rahul Vaidya was seen pleading with Salman Khan during the weekend war last night.
Rahul Vaidya Asked Salman Khan to ask Disha Parmar to answer the proposal. Salman Khan on hearing this about Rahul Vaidya pulled his leg tightly. During this, Salman Khan told Rahul Vaidya that soon he will get the answer of the proposal. Meanwhile, Disha Parmar himself has revealed that he has sent his reply to Rahul Vaidya.
Yes, you heard it right…. Some time ago Disha Parmar has given information about this by tweeting. In his first tweet, Disha Parmar wrote, O God …. In his second tweet, Disha Parmar wrote, 'I have sent my reply.' Significantly, since the proposal of Rahul Vaidya, everyone is waiting for the day when Disha Parmar will respond to Rahul Vaidya's proposal.
During the Caller of the Week, Rahul Vaidya also talked about this by an audience. The family also has a similar situation. Shortly before, Jasmin Bhasin and Ellie Gony were seen making fun of Rahul Vaidya regarding the proposal of marriage. During this time, both these stars revealed that they are eager to hear Disha Parmar's answer.
See Disha Parmar's tweet-
Heyyy Bhagwaaan !! ?????

– Disha Parmar (@ disha11parmar) November 21, 2020
I have sent my reply ..

– Disha Parmar (@ disha11parmar) November 21, 2020
It is clear from Disha Parmar's tweet that he has delivered his message to Rahul Vaidya's house. In such a situation, Rahul Vaidya will get an answer to all his questions soon. On hearing this, the fans of Rahul Vaidya and Disha Parmar started laughing happily. People are celebrating on social media. Now the fans are waiting for that moment when Rahul Vaidya will get the message of Disha Parmar.